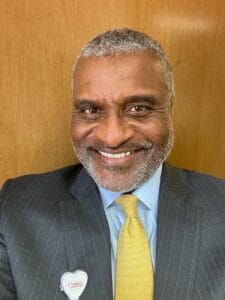 Chief Executive Officer
Mr. McDaniel has significant experience ranging from financial services to healthcare.  During his healthcare career, Mr. McDaniel has either overseen operations or led the entire organization for entities whose revenues ranged from $8 to $40 million. In his most recent FQHC role, a $17 million operation located on Long Island (New York), he created and led organizational vision and strategic direction, as well as developed systems to protect the assets of the organization.
Moreover, prior to his Long Island experience, Mr. McDaniel was Director of Operations in Brooklyn, New York where he was responsible for the following areas: front desk operations, security, health information management, school-base operations as well as special projects as directed by CEO. After his Brooklyn experience, Mr. McDaniel was Chief Operating Officer in Baltimore, Maryland, at the time a $38MM organization.  The areas that reported to him were administrative, facilities, pharmacy, school base operations, and special projects.
His educational background is BA Morehouse College, Summer Venture in Management Harvard Business School and MPH Columbia University. Mr. McDaniel is an avid golfer, practices yoga, cycling and loves music to name a few interests outside of work.
Return to Administration Staff