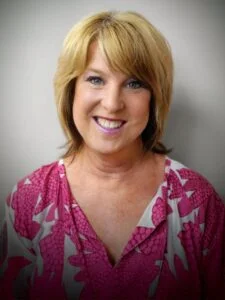 Therapist
Western Michigan University, Aquinas College.

Mary Tyler, LMSW, has been providing therapy for those needing services for over 18 years. She received her Master's Degree from Western Michigan University after attaining her Bachelor's Degree from Aquinas College.

Mary enjoys working with adults and the geriatric population. She specializes in those who have been experiencing depression, anxiety, PTSD, grief/loss or those that have had challenges due to their childhood. She is also helpful to those that need insight, extra support and boundaries in their relationships.

Mary is open about the fact she has experienced needed support in her past which influenced her interest, turned passion, for helping others who are hurting. As a result, she knows the importance of objectivity, support and understanding in therapy, and feels strongly that no one should feel undervalued, misunderstood or unimportant.

Mary's interests include cooking, traveling, creating quilts and spending time with her husband.
Return to Behavioral Health Staff